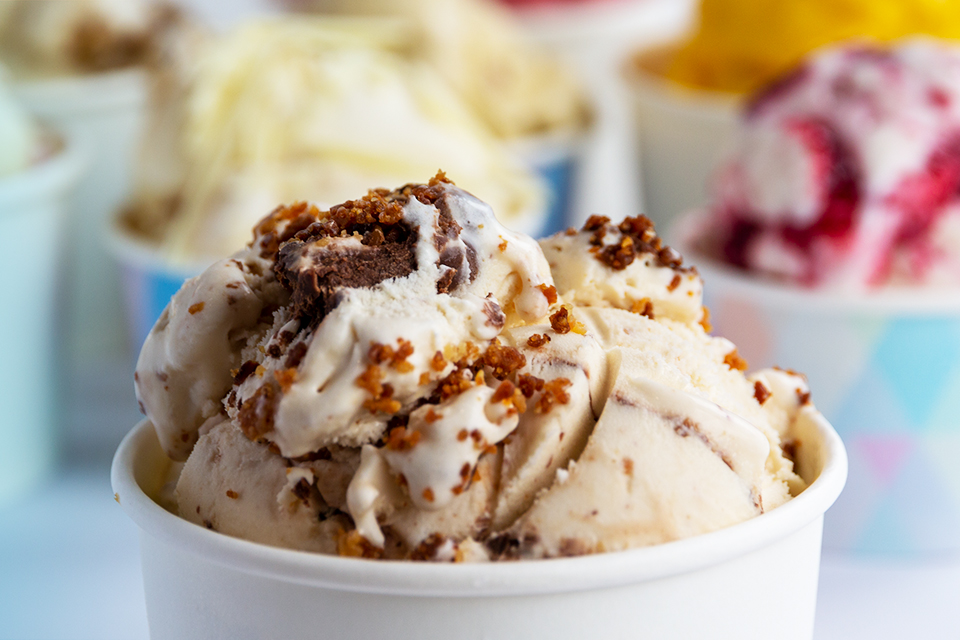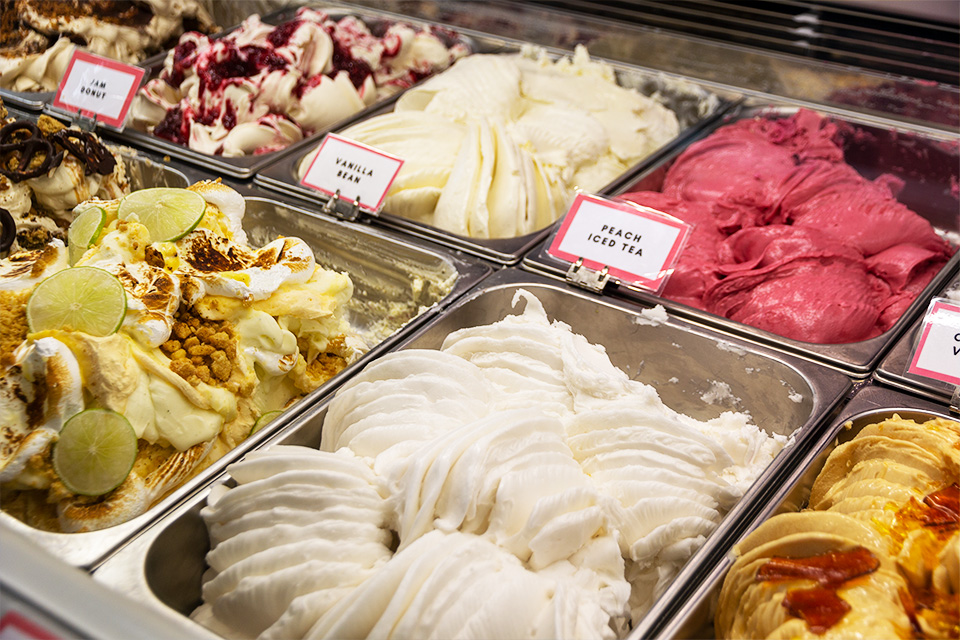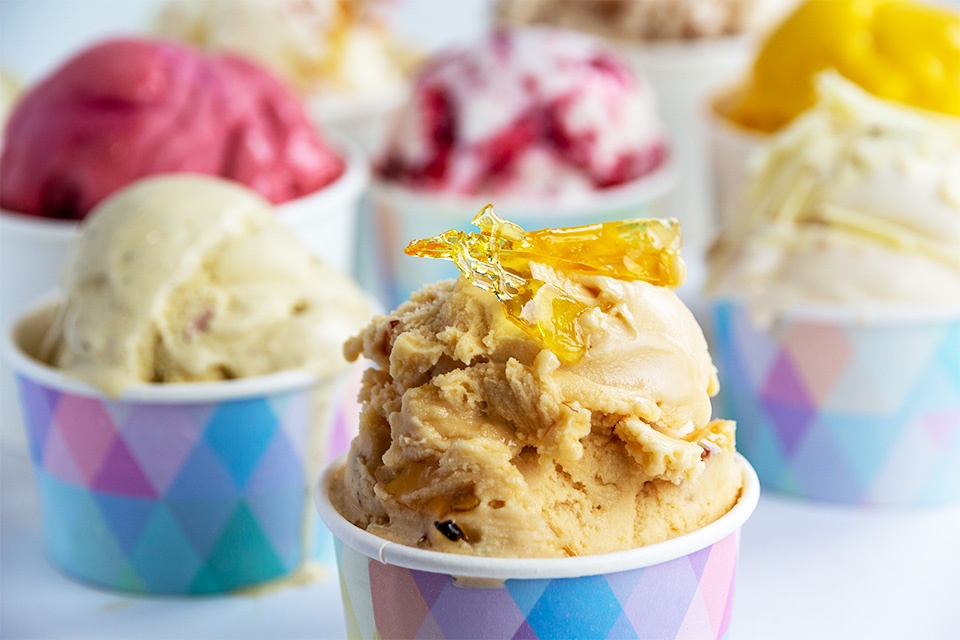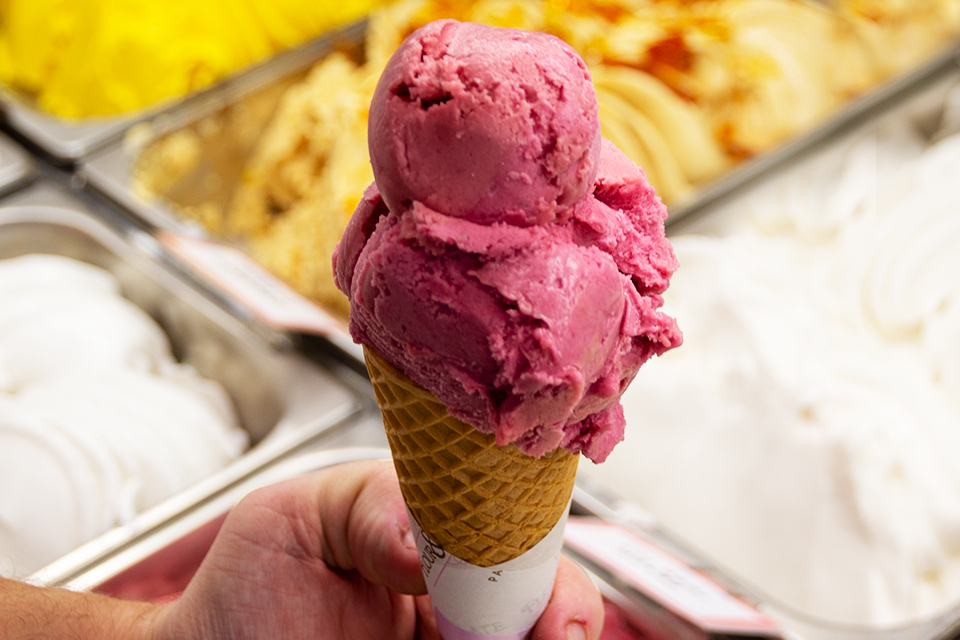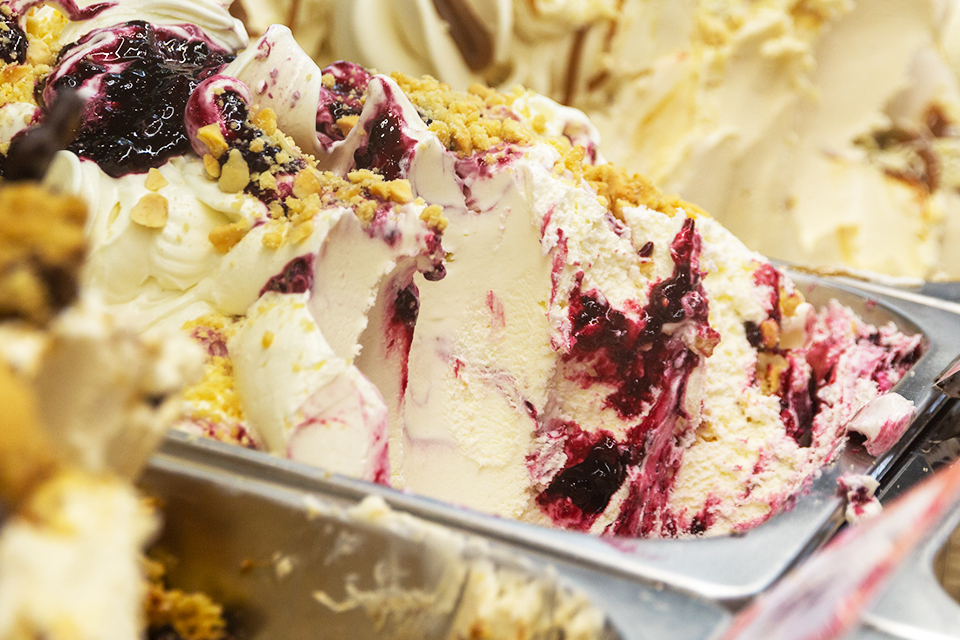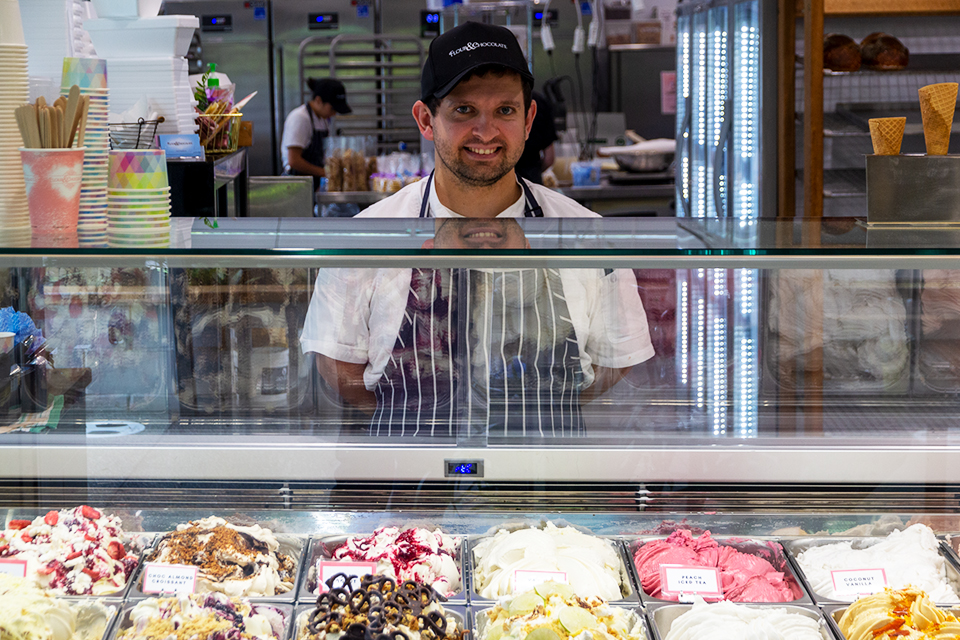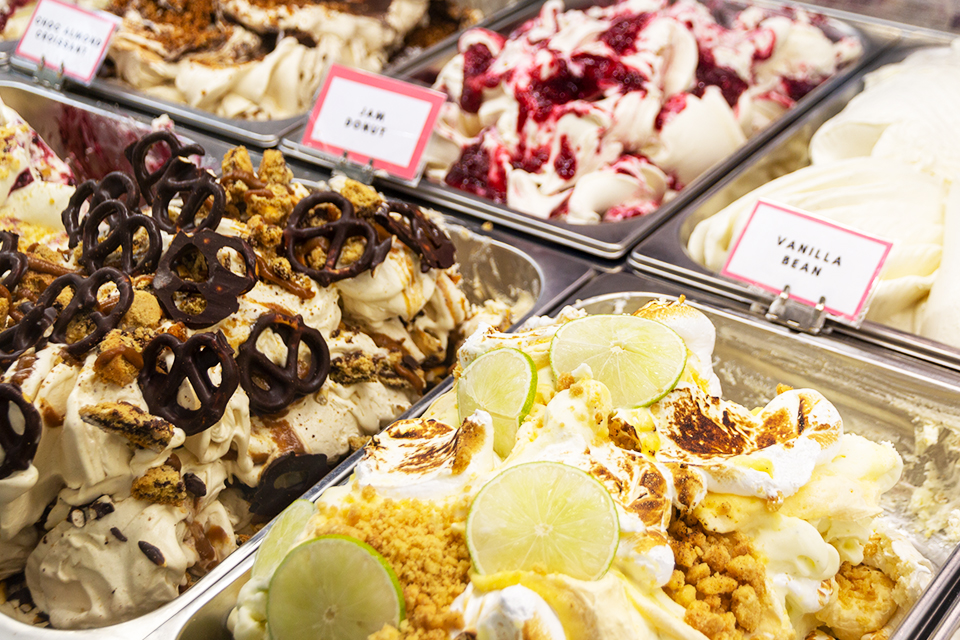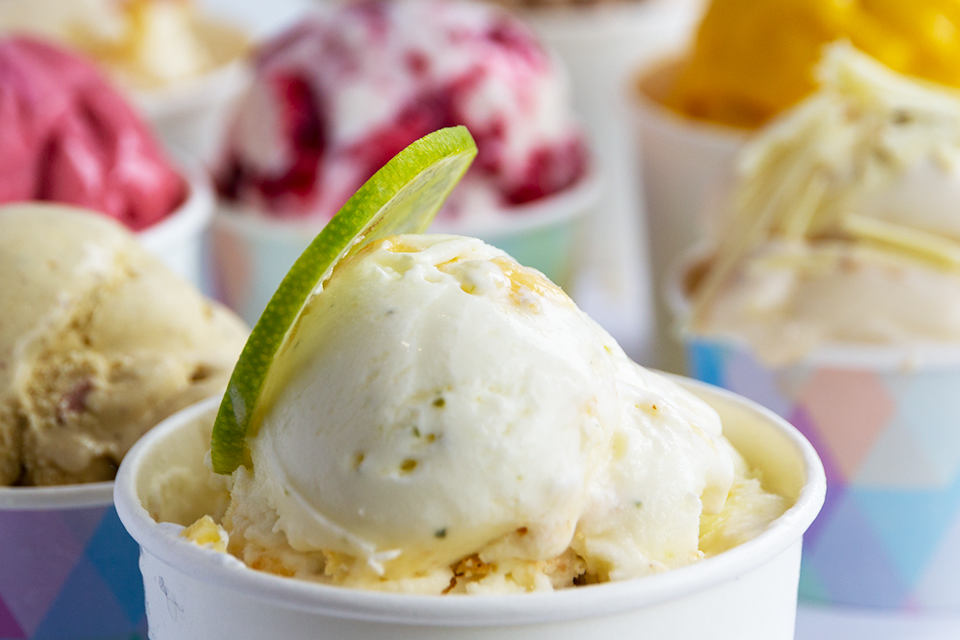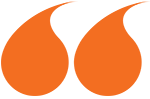 Blondie Brownies in our Gelato?
Yes, that's right! Flour&Chocolate products in our Gelato:
Macadamia Blondie Gelato – with chunks of Blondie Brownie folded throughout
Choc Almond Croissant Gelato – Croissant base with Almond Crumb and Chocolate ganache
Espresso Biscotti Gelato – made with Espresso Coffee and chunks of Chocolate dipped Biscotti pieces
Cookies & Cream Gelato – with chunks of Choc Chip Cookies, drizzled with Stracciatella Chocolate.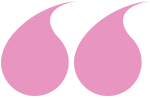 Choc Almond
Croissant Gelato!
Made by infusing our Flour & Chocolate Chocolate Almond Croissant into the gelato plus almond crumb and chocolate ganache folded through out. You'll love it! Other varieties include:
Rocky Road Gelato – a dark chocolate and rose water gelato with chunks of house made rocky road folded through it. Great for any chocolate lover.
Mandarin & Lavender Gelato – with fresh mandarins and lavender from our own garden
Pear & Ginger Gelato – made using fresh pear and ginger. This sorbet has a crisp pear flavour with a ginger after tone.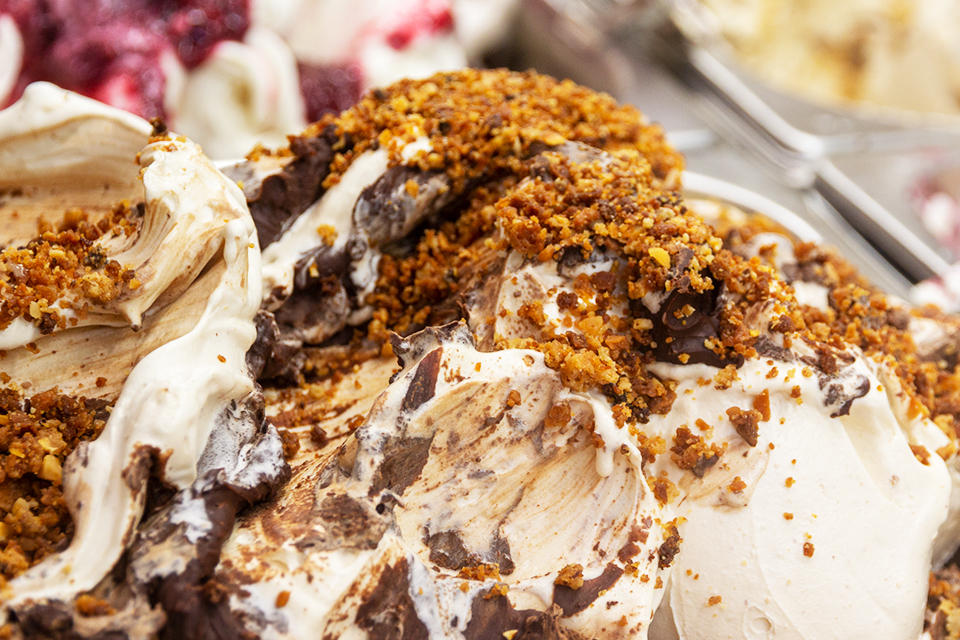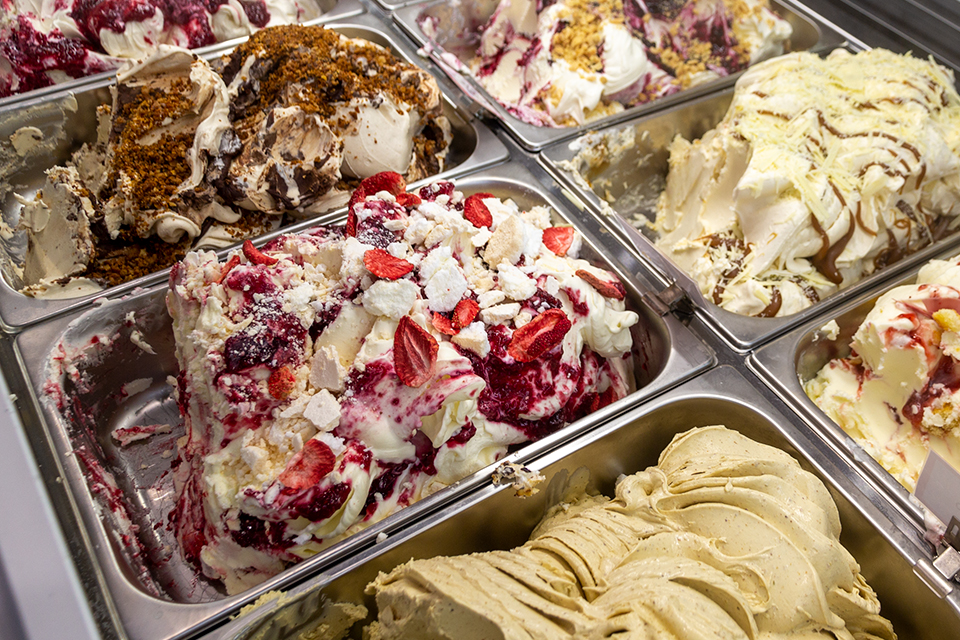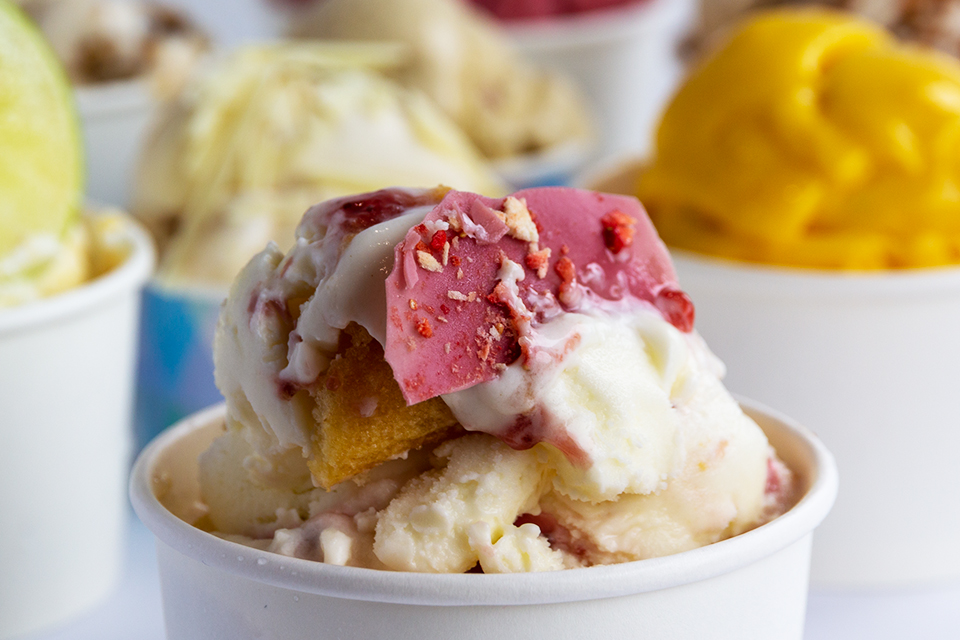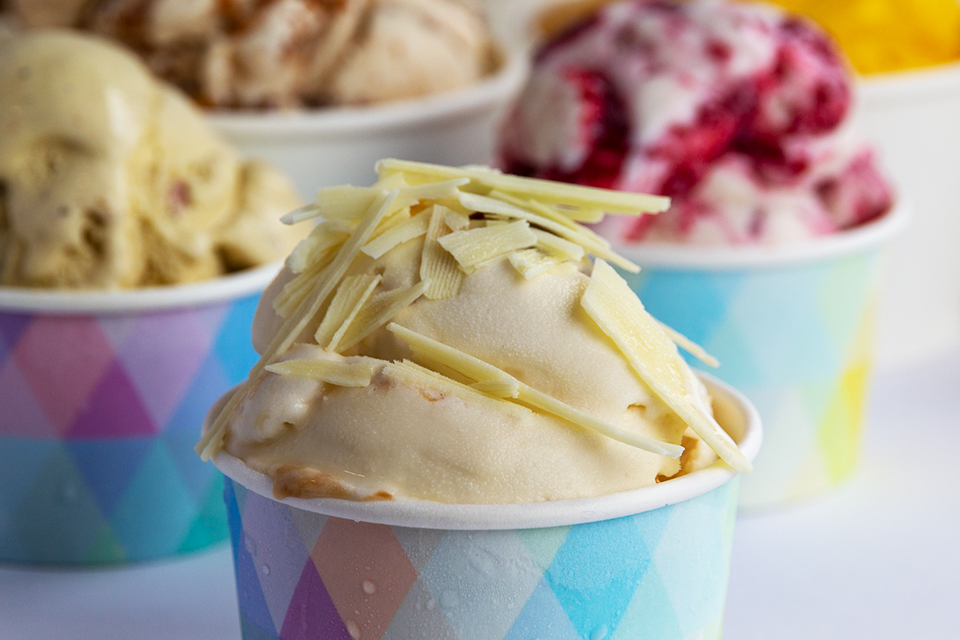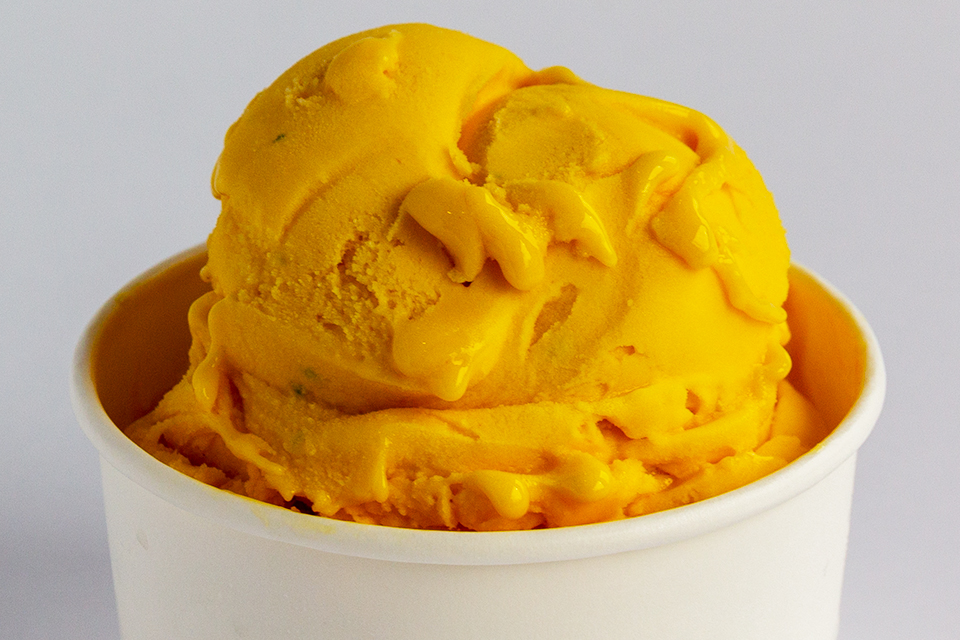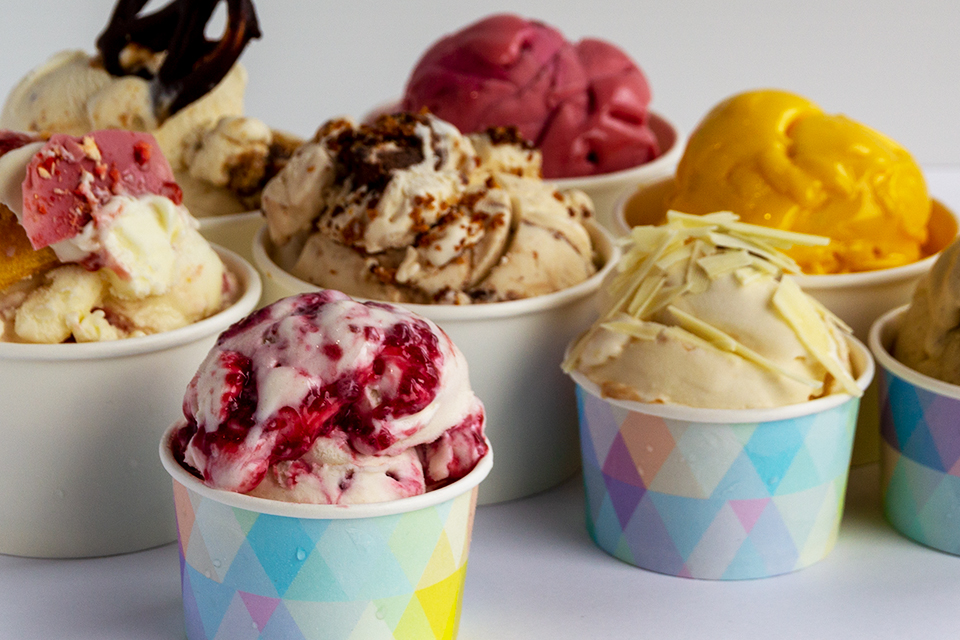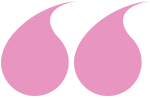 Discover Fresh
Flavours In-store!
Over 50 exciting and original flavours created so far and we're constantly developing new flavours so come on in – we're sure you'll be really delighted!
Lychee & Coconut Gelato – a refreshing and light sorbet. The lychee and coconut blend perfectly to give a silky smooth sorbet experience.
Fresh Plum Gelato – Made with 100% fresh Australian plums.
Lemon Mascarpone Cheesecake Gelato – mascarpone base gelato with lemon curd folded throughout.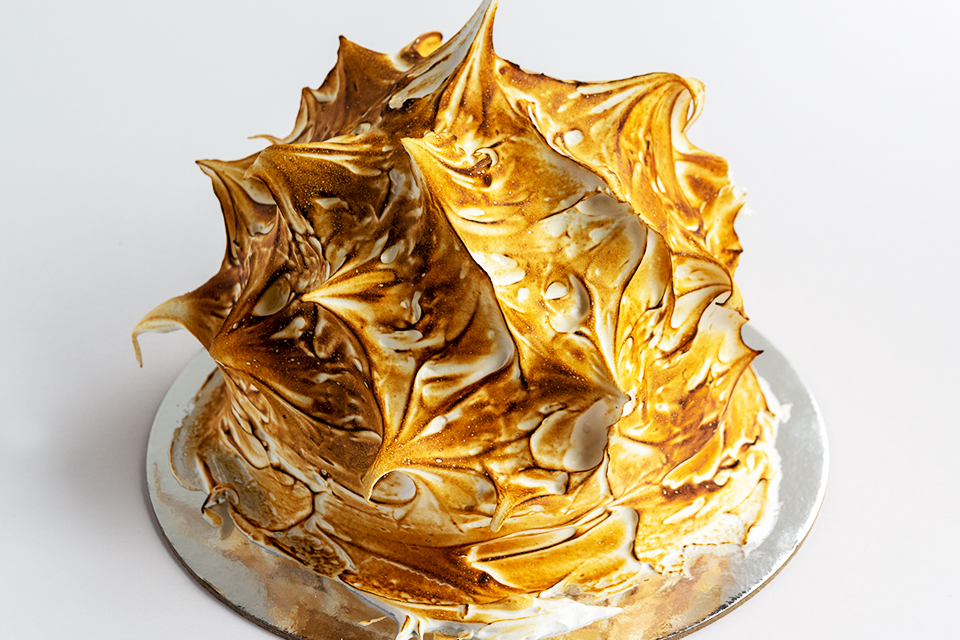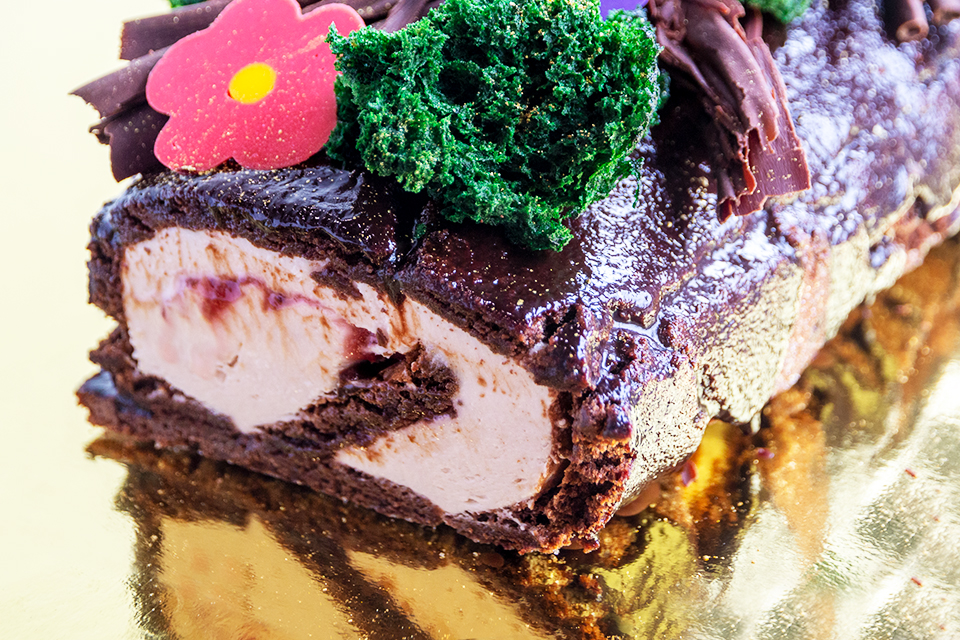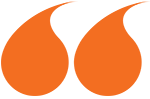 Bombe Alaska
and More!
Our Bombe Alaska's are decadently coated in an Italian meringue and then torched to get that crisp, golden goodness around our house made gelato and sorbets. Come on in and discover what's in-store today! Some of our chefs recent creations include:
– Gelato Cookie Sandwiches
– Gelato Roulade
– Gelati Donuts
– Gelato Croissants and much more!
Now available in our Flour&Chocolate Northgate and Morningside Stores!
OPENING HOURS (Northgate and Morningside stores)
OPEN Wednesday and Thursday 11am-8pm, Friday and Saturday 10am-9pm
CLOSED Sunday, Monday, Tuesday and Public Holidays!
OUR FLAVOURS VARY DAILY AND WEEKLY
Check our Facebook and Instagram pages for todays varieties!